Sea ice forecasts for the Kara Sea
This is the sea ice forecast product for the Kara Sea
produced at the Finnish Meteorological Institute.
Forecasts are produced with the sea ice-ocean model NEMO-LIM3, including dynamic and thermodynamic processes. Please note that this is a prototype product and should always be used with complementary ice information! For all questions, please contact FMI's Oceanographic Services (meripalvelut@fmi.fi).
Forecasts for 48 hours and 9 days in the future. Following parameters are displayed:
Sea ice concentration and sea surface temperature
Sea ice thickness
Navigability estimate for 1ASuper vessels
---
Sea ice concentration and sea surface temperature
(The ice edge is highlighted in bright green colour.)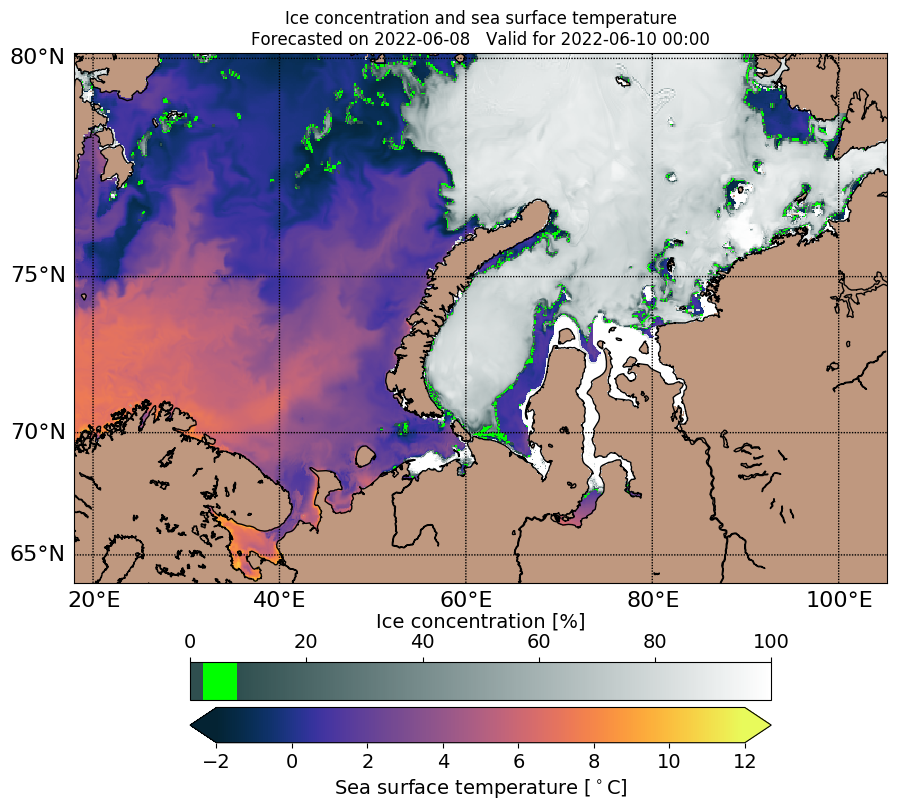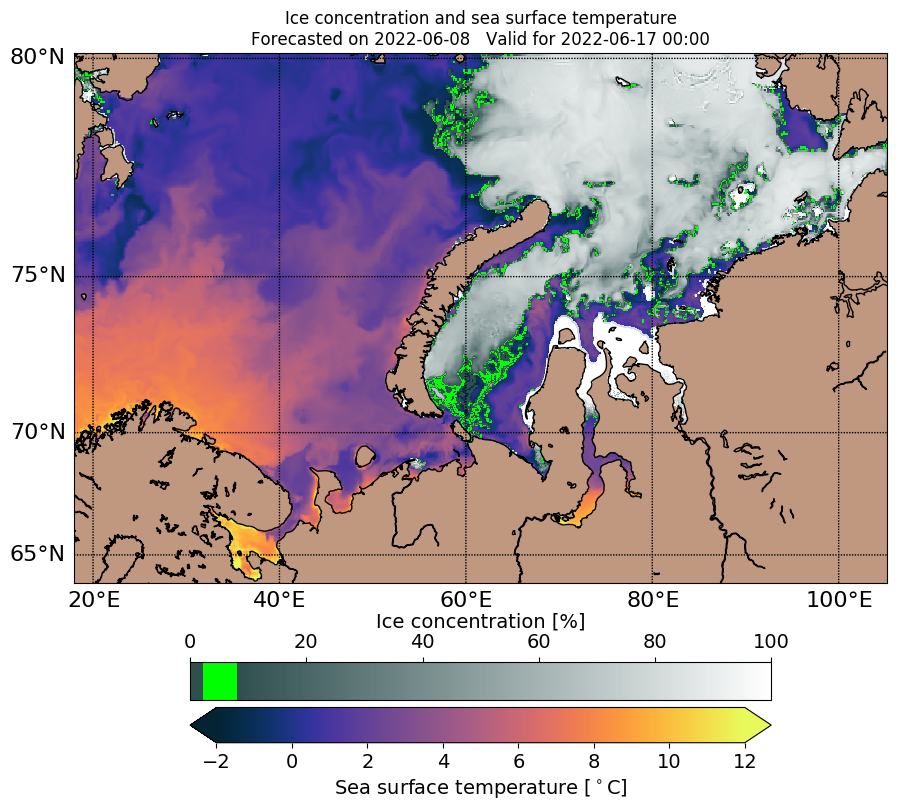 ---
Sea ice thickness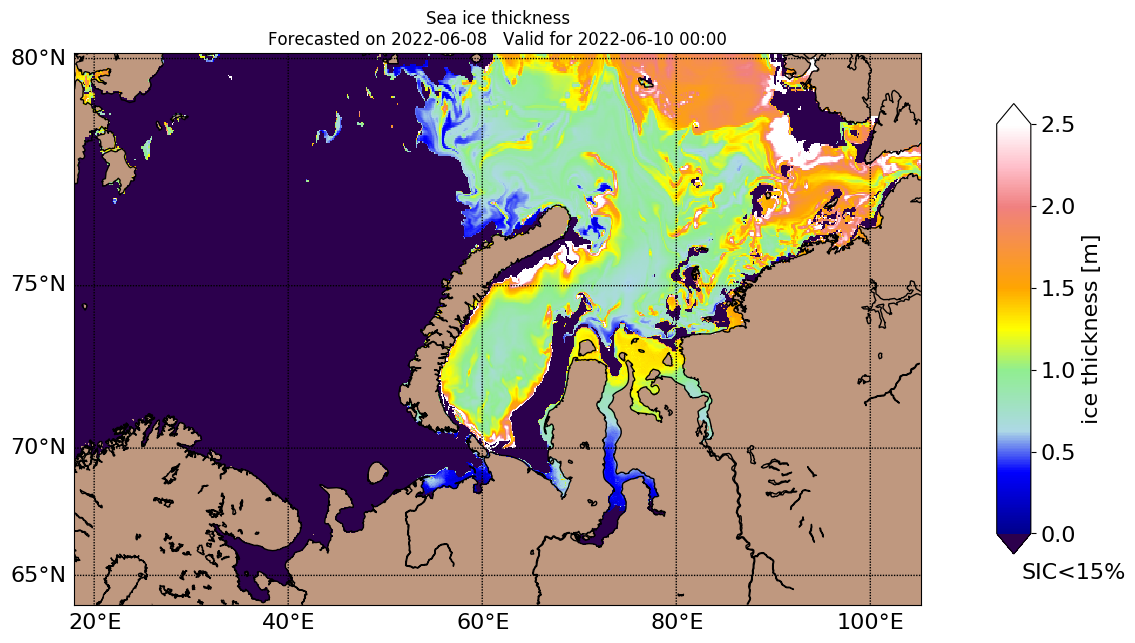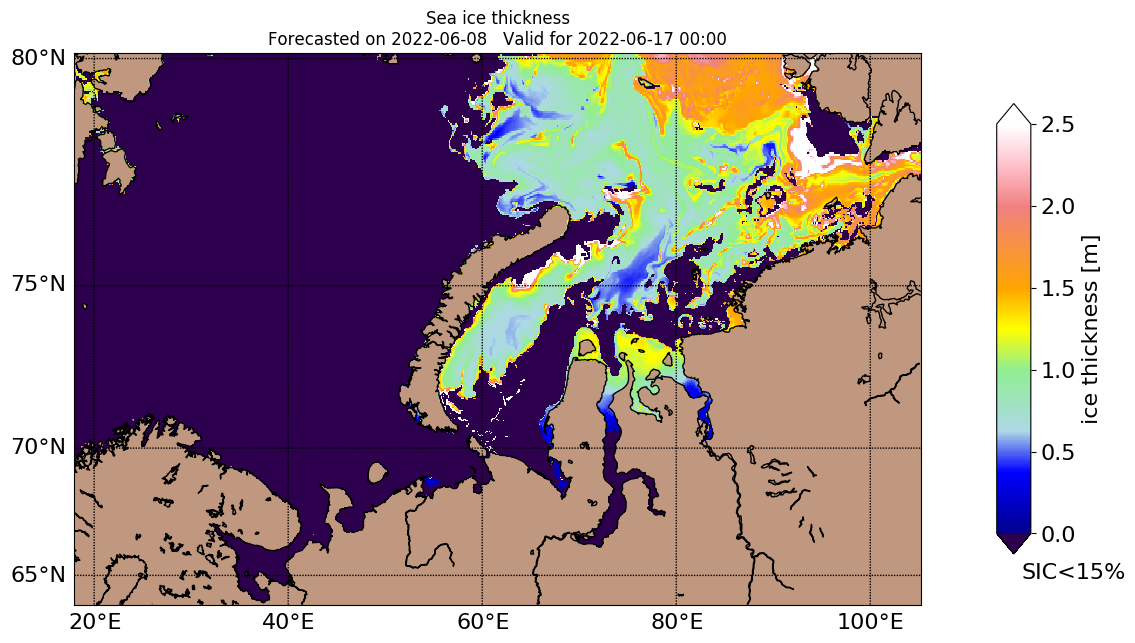 ---
Navigability estimate (based on RIO) for vessels with ice class 1ASuper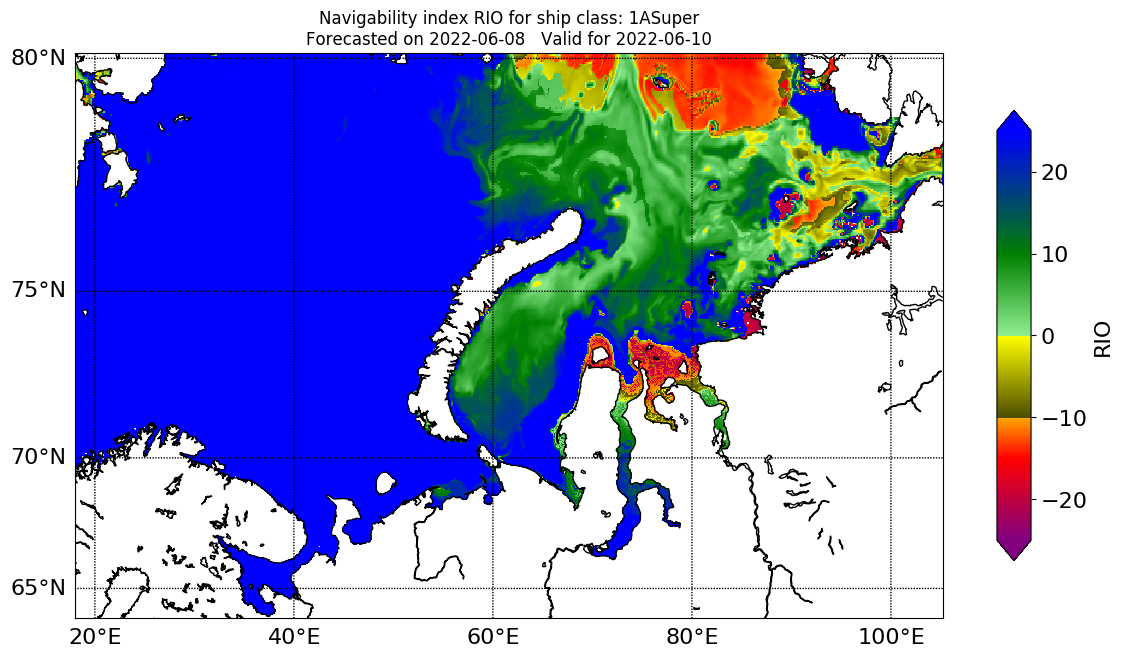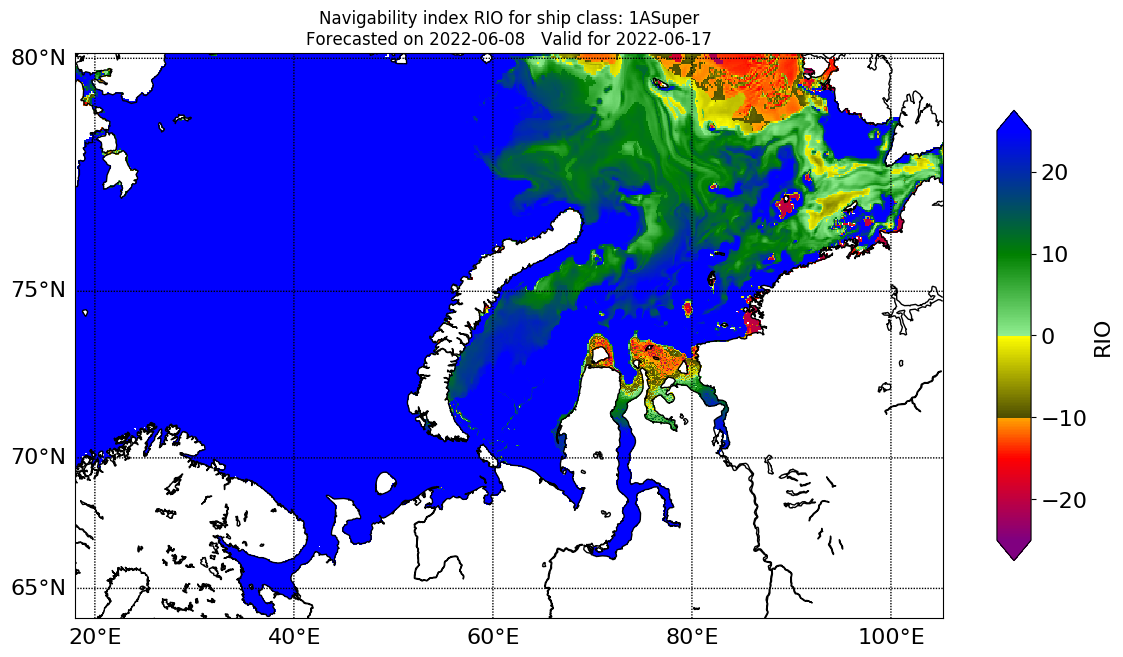 Download the most recent dataset